Fashion Police, Puh-Lease!
2011/04/11
Mean Mother Focker
2011/04/11
MomImpact is giving away a Type-A parent conference pass and I NEED it. So, I am entering the giveaway. This giveaway that can help put me on the path to realize one of my greatest dreams and exhaust all my potential. I have a dream people, a really big bloggy dream.I have not been to any conferences yet and I really want need to make it to Asheville. This contest is fabulous because I don't have to beg any of you to vote for me. I only need to share my six word story of why I want to attend the conference. Here is my six word story:
Mommy.Needs.To.Master.Her.Destiny!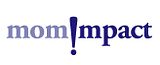 Latina. Girl mom of 2. Married to my college sweetheart.Digital Storyteller. Lover of travel, food and fashion. Chicago girl. I write because it's how I process the world. I share because I want you to know that you're not alone.